Grass Autotest
Farnborough District Motor Club provide a Grass Autotest
It's your opportunity to have a go at Clubman level motorsport in your own car.
Autotesting offers an easy start in the sport. You can compete in your everyday road car and require no previous knowledge, training, special safety equipment or even a Competition Licence. Entry fees for these types of event are affordable to all, from £35 for an event that can take all day.
The events are on either tarmac or grass with the course laid out with cones. Competitors follow a set route that involves manoeuvring mostly forward and maybe some element of reverse. A diagram of the course is provided so you don't get too lost! In the case of a Production Car Autotest, you event get to carry a passenger with you to act as navigator.
The test is timed with the quickest time wining. If a driver hits a cone or takes the wrong route, they pick up a 10 second penalty for every mistake. Both accuracy and speed are the name of the game.
If you'd like a gentler introduction to Auto Testing, they'll be passenger rides in one of our cars, so you can find out how it feels from inside the car.
The Taster Autotest costs £15 for 4 goes at the test. ANY CONDITIONS.
Passenger rides will be £5 for 2 laps of the course. Subject to 12 yrs old and 1.35m in height.
Proceeds donated to Shere Hill Climb Charity.
The fastest time of the day, set by a member of the public, will win a year's free membership of Farnborough District Motor Club, normally £25. This will enable the winner to come and sample some of the great range of motorsport events available to them in the UK.
Clubman level Motorsport includes the following variety of disciplines;
Autotest
Autosolo*
Car Trials
Navigational Road rallying**
Navigational Scatters**
Volunteering to support bigger speed events, stage rallies etc.
* Drivers from 14 years old, ** Navigators from 12 years, otherwise 16 years min age.
For further details of what Farnborough District Motor Club gets up to during the year, check out www.FDMC.org.uk. You will be surprised by the wide range of motorsports our members are involved in.
Current Calendar of events: www.FDMC.org.uk/calendar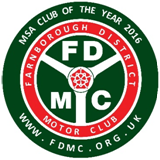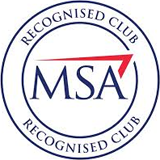 Subscribe to our Newsletter
Don't miss out on all the latest news and information from the Shere Hill Climb
Sign up to our mailing list